Advisory Board
Poydras Capital Partners has established a seven person advisory board to advise on the firm's investment strategies and business development. We believe our experienced Advisory Board, populated by senior investment professionals with business acumen and high integrity, is a key driver of our firm's success.
MIKO SIBILA
Principal, Manistique Holding LLC
Miko has over 16 yrs of investment management experience. He began his career as an investment banker at merged Bankers Trust and Deutsche Bank, then worked as an analyst for George Weiss Associates (a multi-strategy hedge fund based in New York), Solstice Equity Management (a Bass Family investment firm), Touradji Capital Management (a large NY-based fund investing in commodities and energy-related equities worldwide) with latest role as Senior Analyst at Vollero Beach Capital Partners from 2010 until 2015.
Miko holds a BS in Finance from The Wharton Business School at the University of Pennsylvania. He has also studied at University of Virginia, and the Freie Universitat in Berlin, Germany.
Miko lives in Clearwater area of Florida. He spends his free time traveling, sailing, windsurfing, scuba diving, skiing, and improving his tennis game. Born in Poland, he speaks English, Polish, German and Russian. He was also a bronze medalist in Polish Archery Championships.
Together with the team at George Weiss Associates Miko helped the energy team grow from $50 mm to over $500 mm in assets. More recently Miko was among the first senior hires at Vollero Beach Capital, helping the fund grow from $20 mm to over $800 mm in assets under management. While at Touradji Capital the firm generated positive absolute returns through the global financial crisis in 2008.
TED KIM
Portfolio Manager & Founder, CapWatch Asset Management
Ted has over 15 years of experience in investment management. At CapWatch, he manages a portfolio of oil & gas equities with a long / short strategy. His strategy is driven by bottoms-up fundamental research on individual companies, framed by views on the relevant commodities and risk markets generally.
He began his investment career as an Analyst at Amber Capital, a hedge fund that was based in New York. He then moved to Diamondback Capital in Stamford CT, where he was a Portfolio Manager and invested in stocks in the oil & gas and metals & mining sectors.
Ted began his career as a corporate lawyer in the New York office of the global law firm of Shearman & Sterling. After four years practicing law in the areas of bank finance and M&A, he began his transition into the business world by pursuing an MBA at the University of Chicago Booth School of Business. After receiving his MBA in Finance, Ted worked as an investment banker in the M&A team at Goldman Sachs in New York. From Goldman, Ted moved onto Amber Capital and entered the investment management field.
Ted lives in Brooklyn, New York with his wife and daughter. He greatly enjoys travel and the arts.
Ted has a BA from Binghamton University in Philosophy & Political Science, a JD from the Georgetown University Law Center, and an MBA in Finance from the University of Chicago.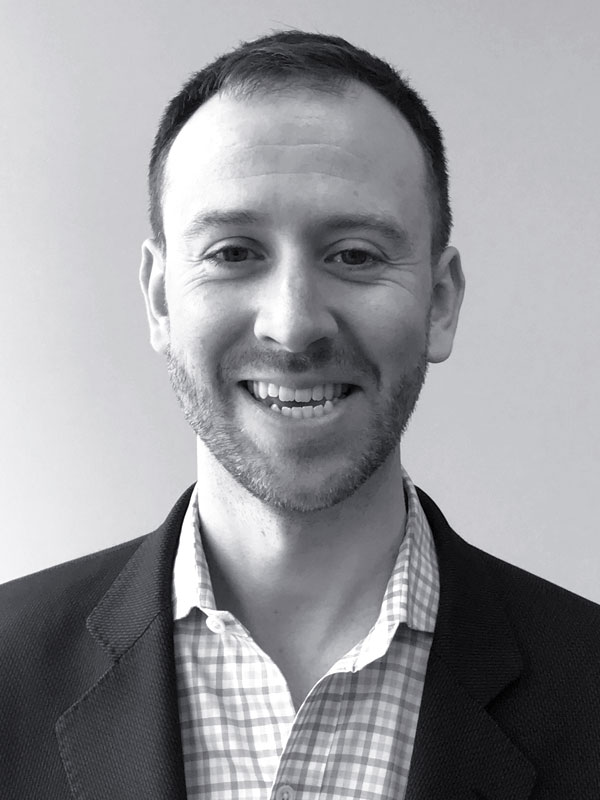 PETER CHIDYLLO
Managing Director, Arosa Capital Management
Peter has nearly 15 years of experience in investment management. At Arosa, he is a senior analyst covering strategies across the energy universe. The strategies he covers extend to both public and private equity and credit, as well as the underlying commodities.
He began his investment career as a Senior Analyst at Talek Investments, now BBT Capital Management, in Greenwich, CT, where he was focused on the oil & gas service sector. He later joined Encompass Capital, formerly PioneerPath Capital, as a junior partner in a similar role until his departure in 2014 to work at Arosa.
Peter began his career as an Analyst at Houlihan Lokey, a restructuring investment bank based in New York. He continues to live in Queens, New York with his wife and daughter where he enjoys hiking and rock climbing.
Peter holds a BS from the University of Virginia in Commerce with Distinction.
James Elliot
Senior Portfolio Manager, Elco Management Co
James H. Elliot, CFA, joined the ELCO Management Co., LLC as a Portfolio Manager for the ELCO Energy Fund, L.P. and the Partnership in 2000, at that time, he joined Burnham where he became a Managing Director of Burnham Asset Management Corp. and a registered representative of its affiliated broker. Prior to that he served as a Research Analyst/Portfolio Manager for Cowen Asset Management from 1992 to October 2000.  His last assignment there was overseeing a $1 billion Large Cap core portfolio for Taft Hartley clients.
James received his undergraduate degree from the University of Pennsylvania and his M.B.A. from the Stern School of Business at New York University.
He has been a Chartered Financial Analyst since 1995 and is a member of the New York Society of Security Analysts and the Association for Investment Management and Research.
Troy Searles
CFA, Chief Investment Officer, Parochial Employees' Retirement System of Louisiana

Troy has over 19 years of investment management experience managing multi-billion dollar pension portfolios. Troy began his institutional experience at the Louisiana State Employees' Retirement System where he worked on the plan's asset allocation, portfolio construction and oversaw the internally managed US and international equity portfolio. During his tenure, the plan's assets grew from 6B to 11B and relative performance improved dramatically.
Troy joined the Parochial Employees' Retirement System of Louisiana in the summer of 2014 as Chief Investment Officer. Troy has reshaped the equity, fixed income, private markets and real estate portfolio since joining and maintained Parochial Employees' position as a top performing plan among its peers in the US.
Troy earned a BS in Finance and a MS of Finance from Louisiana State University. Troy also earned the Chartered Financial Analyst designation and is a member of the CFA Institute and the CFA Society of Louisiana.
Troy lives in Baton Rouge with his wife and children and enjoys fishing, tennis and traveling.
RAFAELINA LEE
Portfolio Manager, U.S. Small Cap, Mid Cap, and SMID Cap Growth Equities
Rafaelina has almost 30 years of experience in equity research and portfolio management. Most recently, she was a managing director and portfolio manager at Deutsche Asset Management in New York City for 17 years. Rafaelina managed almost $800 million in the U.S. Small Cap and Mid Cap Growth Equity Group. She started as a senior research analyst following the energy, industrials, basic materials, and select tech companies and was ranked as the top analyst worldwide at Deutsche Asset Management in 2006 to 2007.
Rafaelina began her investment career at Goldman Sachs, where she spent seven years in the U.S. portfolio strategy group and an additional three years at Goldman's start-up Latin American equity research team, studying top-down trends, macroeconomics, and quantitative analysis. She co-published equity strategy reports on Latin American CAPM valuations, several of which have been referenced by Duke University, AIMR/CFA, Columbia, Harvard (business case studies), and academic text books. She then worked for three years as a Latin America Equity Strategist at Union Bank of Switzerland and as a Vice President/ Market Strategist at J.P. Morgan Securities in the Latin America Equity Research Department.
Rafaelina has a B.A. in Mathematical Statistics from Columbia University and received her M.B.A. in Finance from NYU Stern School of Business, while working full-time for Goldman Sachs. She was born in Dominican Republic and speaks Spanish, English, and French. Rafaelina lives in Bergen County, New Jersey with her husband Peter. She enjoys studying foreign cultures, literature, cooking, swimming, and art history.
MATTHEW D'ALTO
Portfolio Manager & Senior Equity Analyst
Matt has over 20 years of experience in analyzing and directing equity investments and portfolio strategy, working for multi-billion dollar asset management firms. Most recently, Matt was Senior Equity Analyst at Times Square Capital Management in New York City, where he was Head of Energy and Industrial Commodities fundamental research, stock selection, and portfolio construction strategy across all market capitalizations for this nearly $20 billion institutional asset management firm.
Matt was also previously a sector portfolio manager and senior equity analyst at J.&W. Seligman, Inc. in New York City, and was responsible for long-only investment decisions related to the Energy, Financial Services, and Technology sectors for its $2 billion small- and SMID-cap institutional strategy. At Seligman, Matt was also sector team leader and manager of the firm's Financial Services Sector Strategy Team, where he correctly predicted problems and risks in the banking system well in advance of the financial crisis of 2007-08.
Matt started his buy-side career at Putnam Investments in Boston, MA, where he was an associate equity analyst across 11 industries for the firm's Large-Cap Value (LCV) Equities Team, which managed over $40 billion in assets.
Matt has an MBA from the top-ranked University of Chicago Booth School of Business and a B.A. from Fairfield University. Matt is also Founding Principal of DFS Partners LLC, a provider of business analytics and content marketing solutions to small businesses primarily in Connecticut and New York.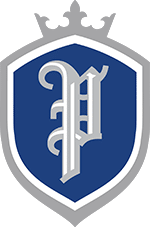 Invest Like an Institution.
POYDRAS CAPITAL PARTNERS · 433 METAIRIE ROAD · SUITE 220 · METAIRIE, LA · 70005 · TEL 504.508.8900
Advisory services offered through Poydras Capital Partners, a State-registered Investment Adviser. Client accounts are established at TD Ameritrade, Inc., Member FINRA/SIPC. Poydras Capital Partners does not take possession of any client funds or securities. TD Ameritrade, Inc. sends monthly statements and trade confirmations directly to the client, and on-line access to account information is available.
Poydras Capital Partners and its investment adviser representatives are registered to do business in following states: Louisiana, Texas, and Florida.
Poydras Capital Partners and its investment adviser representatives will only communicate with individuals and/or transact business in states that the firm or its investment representatives are registered or exempt from registration.