Chadwick K. Landry has over 20 years of experience working in the finance industry. He began his career working for 3 years as a financial analyst in Enron North America's Power Private Equity Group in Houston, Texas. He spent the next fourteen years working as Senior Institutional Equity Research Salesman for Capital One Southcoast and Iberia Capital Partners. In this role, he advised hedge funds and mutual funds on equity trading strategies associated with the Energy, Industrials, Utilities, and Consumer Sector(s) of the U.S. economy.
Chad holds a B.S. in Finance from Louisiana State University. He also currently holds his Series 7, 63, and 65 licenses.
Chad lives in Metairie, Louisiana. He spends his free time reading, running, traveling, scuba diving, and raising money for his local cancer nonprofit organization the New Orleans Lympho-Maniac Cancer Fund.
Leadership & Contributions
· Founding Member and President of New Orleans Lympho-Maniac Cancer Fund Inc
· Current Board Member of the Al Copeland Foundation
· Top Producing Institutional Equity Research Salesman at Iberia Capital Partners from 2013 to 2015 ($1 Million+ in Annual Sales)
· Current Board Member of Ochsner Hospital Foundation Board
· Past Board Member of East Jefferson General Hospital Foundation
· Past Board Member of the LSU Health Foundation New Orleans
Awards & Recognition
· 2014 Recipient of New Orleans CityBusiness "Money Makers" Award
· 2009 Recipient of American Cancer Society Spirit Award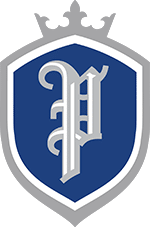 Invest Like an Institution.
POYDRAS CAPITAL PARTNERS · 433 METAIRIE ROAD · SUITE 220 · METAIRIE, LA · 70005 · TEL 504.508.8900
Advisory services offered through Poydras Capital Partners, a State-registered Investment Adviser. Client accounts are established at TD Ameritrade, Inc., Member FINRA/SIPC. Poydras Capital Partners does not take possession of any client funds or securities. TD Ameritrade, Inc. sends monthly statements and trade confirmations directly to the client, and on-line access to account information is available.
Poydras Capital Partners and its investment adviser representatives are registered to do business in following states: Louisiana, Texas, and Florida.
Poydras Capital Partners and its investment adviser representatives will only communicate with individuals and/or transact business in states that the firm or its investment representatives are registered or exempt from registration.