Poydras Capital Partners is a registered investment advisor in New Orleans, LA, founded by Chadwick K. Landry.
Our mission is to bring institutional investment expertise to the individual investor. We provide a full range of investment management and advisory services to high net worth individuals and institutions. Our investment philosophy is based on the belief that the patient, steady, disciplined, and lower-cost path will serve you better than a lifetime of risk, volatility, chasing fads, and second-guessing.
I have been working with Chad for a few years and I'm consistently impressed with his analysis of my situation. I always feel like he puts my needs first and wouldn't hesitate to recommend him.
Brian Badeaux Chad is a conscientious investment advisor who consistently informs his clients on the future of the financial markets.
Ryan Flanagan Chad Landry has been a trusted confidant, client partner, and good friend for over two decades. I moved my retirement funds from a generalized corporate institution fund to Poydras Capital Partners' detail-oriented stewardship and have been impressed with the results. Chad's knowledge of the market and his ability to navigate through challenging times has been invaluable to the success of my portfolio. I got to know Chad Landry through work in cancer philanthropy several years ago and we became friends. After several conversations about investments and finance I opened an account with Poydras Capital Partners. Chad's knowledge of the markets, economy and opportunities gives his clients a great advantage. The return on my investment and quality of service has been outstanding. I'm looking forward to a long and prosperous relationship with Poydras Capital Partners.
Dr. James Ellis Near the end of 2020, I moved 401K funds I had with previous employers to Chad Landry with Poydras Capital Partners. I had lost a good bit in 2020 before I moved my funds with Chad. Chad and his team has helped me gain back my losses within a few short months. I am extremely happy with Chad's knowledge of the market, and I love the weekly emails showing the progress of my account. I just wish I would have switched with Chad sooner.
Linnea Badeaux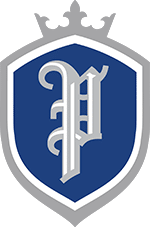 Invest Like an Institution.
POYDRAS CAPITAL PARTNERS · 433 METAIRIE ROAD · SUITE 220 · METAIRIE, LA · 70005 · TEL 504.508.8900
Advisory services offered through Poydras Capital Partners, a State-registered Investment Adviser. Client accounts are established at TD Ameritrade, Inc., Member FINRA/SIPC. Poydras Capital Partners does not take possession of any client funds or securities. TD Ameritrade, Inc. sends monthly statements and trade confirmations directly to the client, and on-line access to account information is available.
Poydras Capital Partners and its investment adviser representatives are registered to do business in following states: Louisiana, Texas, and Florida.
Poydras Capital Partners and its investment adviser representatives will only communicate with individuals and/or transact business in states that the firm or its investment representatives are registered or exempt from registration.